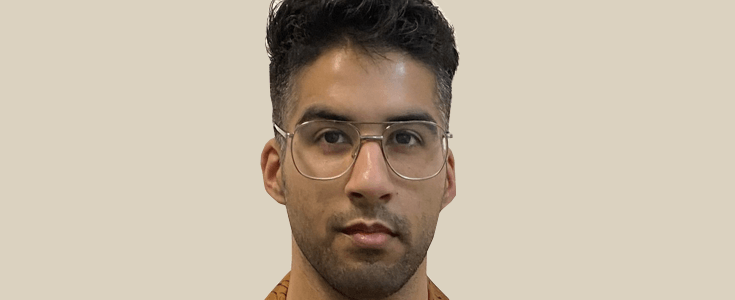 Joel Stephen
Victoria Hospital
As an Internationally Educated Nurse, Joel Stephen understands the challenge of transitioning to practice in a new country, but also how rewarding it can be.
Joel immigrated to Canada from northern India in 2017, with six years of experience as a nurse and nurse manager on an orthopedic surgery unit.
He now works as nurse in the rehab unit on 4 South at Victoria Hospital.
"Having not worked in a hospital in Canada before, I was nervous, but the team was so welcoming and really affirmed my skills as a nurse," he says. "It's really the same here as the way it was in India: we all work together and support each other as colleagues."
However, it took him a long time to get there. The process to gain a license to work as a registered nurse is a long one, explains Joel, with many steps including an initial assessment of education and experience, a clinical experience exam, education or experience bridging, and writing the Canadian licensing exam.
"Many people are ready to work, but they don't have the time, money or capacity on their own to pursue the process," he says. "That's why it's important to have the support from the region and the province to guide people through it."
He says he's happy to see the work being done to bring more Internationally Educated Nurses into the region, because they have so much to offer the system and the community.
"In my country, and I'm sure it's the same in many others, we don't have anywhere near the resources that Canada has for healthcare," he says. "It's definitely a challenging time here, but given where we're coming from, we're resourceful, we're resilient and we will do what we need to to get the job done."