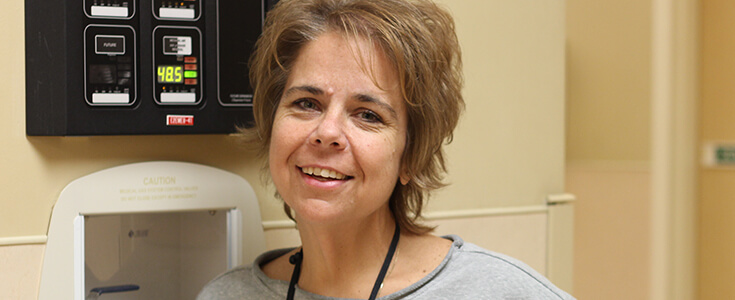 Valerie – Seven Oaks General Hospital (Urgent Care)
The changes that have taken place across all Winnipeg hospitals (related to clinical consolidation) have not always been easy and have presented some significant challenges. What has helped me through those tougher times is the support of my second family at Seven Oaks General Hospital (SOGH). I can count on my co-workers and managers. It is the people I work with who keep me coming back every day.
The best part about being a nurse is knowing you are the one who can help when your patient looks at you in need. It is your compassion, team work, knowledge and dedication that make a difference for your patients. No matter what type of care you provide: palliative care, rehabilitation, medicine or urgent care, SOGH it is the place to be. Here you are always part of the SOGH family and you matter.