Occupational and Environmental Safety & Health (OESH)
---------------------------------------------------------------------
NAOSH Week (first full week of May each year)
Make Safety a Habit - For Your Career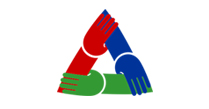 North American Occupational Safety and Health Week May 1-7 2016
The goal: to focus employers, employees, partners and the public on the importance of preventing injury and illness in the workplace, at home and in the community.
NAOSH Week is led by the Canadian Society of Safety Engineering (CSSE) in partnership with the Canadian Centre for Occupational Health and Safety (CCOHS) and Human Resources and Skills Development Canada (HRSDC), in concert with the American Society of Safety Engineers (ASSE) and partners in Mexico.
For information on WRHA events please click here
-------------------------------------------------------------------

Joint Workplace Safety & Health Committee Training
This is a general overview of the basics of Workplace Safety and Health. We look at responsibilities, some legislation, regional Policy and specific items such as the Right to Refuse, Injury Near miss program, and duties of an effective committee.
This training applies not only to Safety Committee members, but supervisors and managers as well.

Managers and Safe Work Workshops
The overall expectation of this project is that managers attending this workshop will be able to meet the following objectives:
Understand the roles and responsibilities of health care managers/supervisors according to the Workplace Health and Safety Act W210.
Recognize and understand worker rights and the internal responsibility roles in the workplace.
Understand the principles and elements of due diligence
Understand the responsibilities of managers/supervisors, employers workers and the Workplace Safety and Health Division.
Understand the role of the Safety and Health committees and the Safety and Health officers.
Recognize and utilize opportunities for Inspections and Incident Investigations
Have general knowledge of hazard recognition, Job Hazard Analysis, risk assessment, control concepts, safe work procedures and training of workers.
Understand what is required if an incident should occur in your workplace.
Understand the contents and responsibilities as they relate to the 11 elements.

Duty to Accomodate / Ability Management Workshop
What is an employer's obligation when faced with employees whose special needs impact on their ability to do their jobs? How do you address the wide range of situations that may arise, such as an injured employee returning to work, an employee whose religious faith conflicts with his/her job requirements, or an employee with a chronic medical condition?

What processes and approaches are appropriate and effective when planning and implementing a workplace accommodation in a health care setting? What are the roles and responsibilities of the manager, the employee, the insurance company and the union? What medical information can you ask for and how do you use it? How can you handle these situations consistently and fairly, when each case is unique?

This workshop will provide managers with information including the legal obligations arising out of the "Duty to Accommodate". It will clarify the principles that underlie the employer's obligations toward employees who have special needs. It will also provide information on processes and resources that can assist managers in handling these obligations appropriately. Managers will have the opportunity to work with case studies, and to discuss some of their own real world challenges, when addressing the realities of workplace accommodation in health care.
Attendance Management and Attendance Support
What can you, as a manager, do when employees don't attend work regularly and reliably?

Absenteeism is a common performance management problem. It affects not only individual employees, but also co-workers and the organization as a whole. The causes of attendance problems can be varied and complex.

Through the use of the new Attendance Support and Assistance Program (ASAP) this enhanced full day workshop not only provides information on how to effectively get staff to attend work on a regular basis, but also provides direction on processes to follow when attendance does not improve. Managers will also discuss the specific rights of a manager with respect to:

Medical certificates
What managers are entitled to know or question
What managers are not allowed to ask
Addressing attendance issues, in a timely and effective way, can contribute to improved quality of work life and retention of staff in our organizations. Increased attendance also has a positive impact on overall costs of operation and leads to a better level of care for patients. This workshop will provide the tools and techniques to effectively manage your attendance issues.


HSC Workplace Safety and Health Training

HSC offers a number of Workplace Safety and Health Program training sessions as follows:
Accident Investigation for Managers/S & H Committees
Bariatric/Non Bariatric Patient Handling and Movement/Falls Prevention
Completing the Injury/Near Miss Form for Managers
Conducting Risk Assessments
Conducting Workplace Inspections
Evaluation Tool Completion
Fundamentals of Safety & Health
HSC WS&H Program Reveiw
Managers & Safe Work
Managing WHMIS in the Workplace
Rights and Responsibilities of Workers
Safety Committee Training
Training Plan Development for Managers
Transport/Diagnostic Imaging Safe Patient Handling and Movement