Performance Conversations
Relationship building . . . meaningful contribution . . . communication . . . identifying and supporting strengths . . . forward looking . . . coaching . . . these are the key elements in the performance conversations.
Why?
We are changing our approach to performance appraisals because:
Annual performance reviews aren't timely in providing feedback or support on a particular issue.
They often decrease rather than increase employee engagement.
They create a really uncomfortable dynamic for both the manager and employee.
Facts about performance appraisals
In praise of performance conversations
58 per cent of employees are moderately or actively engaged
One of the top drivers to improving engagement is managing performance
An important ingredient in one's work is a sense of accomplishment
Strengthening the manager/employee relationship creates higher manager effectiveness, which in turn, creates greater employee engagement
Getting work done and strengthening the relationship, making it possible to accomplish even more in the future, is strategic.
In praise of performance conversations
Performance conversations are personal and relationship based with an invitation for respect, openness and empathy. They have the potential to create conditions for reciprocal learning where negative consequences aren't feared. Rather than focus on evaluating results, coaching conversations focus on the employee.
Encouraging reciprocal trusting relationships that focus on strengths and continual communication create a different dynamic between manager and employee.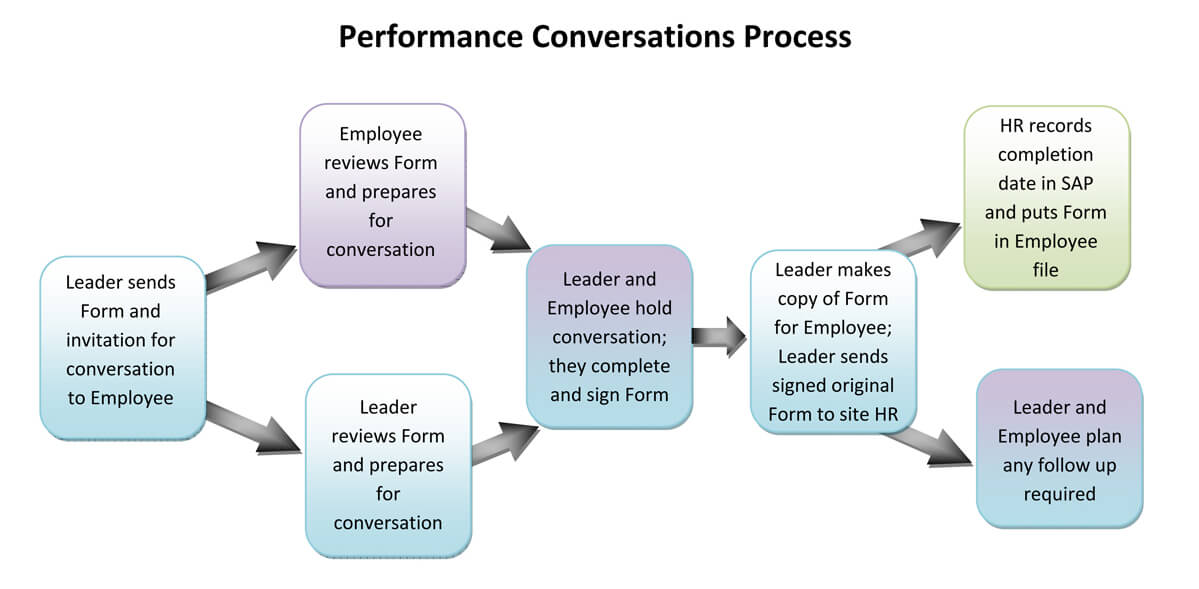 To learn about the Performance Conversations program the Leader attends the Coaching Conversations session. Leaders can register for a session in the LMS at https://sharedhealthmb.learnflex.net.