Improve Your Team's Collaboration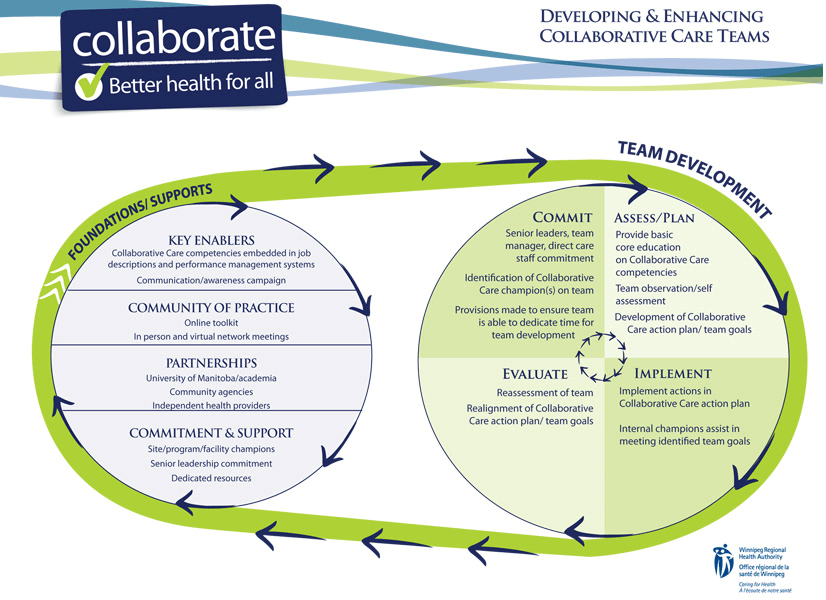 The Developing and Enhancing Collaborative Care Teams graphic is a visual representation of the key elements involved in the journey toward enhanced Collaborative Care. It also demonstrates the collaboration between organization supports (through the provision of key enablers to help further Collaborative Care in the Region) and individuals/managers/teams.
It is important to note that the cycle of Committing, Assessing/Planning, Implementing and Evaluating is ongoing. The more teams learn, they then progress to another level of collaboration, all the while remaining aware of the continuous improvements that can be made to help further Collaborative Care goals.