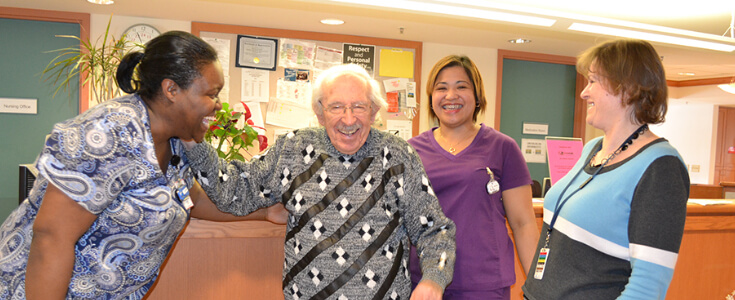 Supporting your growth
We value our employees and the work they do and we want them to feel the same. We encourage our employees to pursue their passions and interests and grow their careers right here within the WRHA. Ongoing educational opportunities are available for all nursing staff, to encourage the pursuit of their long-term career goals and nursing excellence.
The Nurses Recruitment and Retention Fund supports ongoing education for nurses, educators and front-line managers.
A grant to assist in addressing the workforce requirements to recruit nurses to work in personal care homes for a return of service commitment.
Etablished in 1999 to support recruitment of nurses to Manitoba, offering relocation assistance up to $5,000 for nurses who come to this province to work.
Encouraging new graduates to relocate to rural communities in Manitoba, reducing the number of rural nursing vacancies.