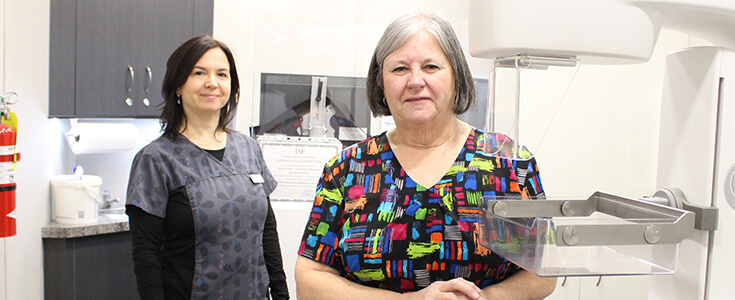 Specialties and Leadership in Nursing
Specialty Nursing
Exciting opportunities exist for nurses in a number of specialty areas like critical care, emergency and perioperative nursing. Specialty orientations will prepare you for these types of nursing roles. Depending on the specialty and program, you may be paid during your training period as a trainee, or hired into that specialty after finishing the orientation.
Advanced nursing practice
Two advanced practice nursing roles are recognized in Canada, the clinical nurse specialist (CNS) and the nurse practitioner (NP) (CNA, 2008). The WRHA has endorsed the Strong Model of Advanced Practice as the framework to guide and describe advanced practice nursing in all regional settings.
Get to know our nursing leaders
Thinking of a career in leadership? Or taking the next steps in your nursing education? Check out what some of our nursing leaders have to say about it their work below!
---

Shelley Keast
Executive Director, Clinical Services & Chief Nursing Officer Grace Hospital & Winnipeg West
Leading during COVID-19: Watch video
---
---

Joel Prejet
Continuing Education Instructor, Mental Health
---
Leadership and Career Advancement for Nurses
All nurses are leaders whether their role is part of emergency room triage, as a Charge nurse, or Director. Staff, patients and visitors look to nurses to set the tone of each care setting and to offer the expertise, information and comfort they need.
Nurse leaders are essential to our healthcare environments because they have critical roles supporting the functioning of health units and facilities, programs and organizations, and interdisciplinary patient care teams.
Nurses who are interested in moving into more formal leadership positions are encouraged to consider opportunities according to their skills and interests such as:
Specialized training in areas like infection prevention and control, patient flow, or quality and patient safety
Certification in clinical specialties like dialysis, wound care, oncology, palliative care and mental health
Educator roles
Case coordinator or resource coordinator positions
Clinical manager
Clinical Nurse Specialist (Master's or Doctorate usually required)
Clinical Resource Nurse
Project management
Team Lead
Interested in pursuing a leadership position? Consider some professional development opportunities to help you further your leadership skills and abilities.