Our Nurses
Chao-Yu Hu
As an undergraduate nurse employee (UNE) currently working in Internal Medicine at St. Boniface Hospital, Chao-Yu Hu is essentially getting paid to learn.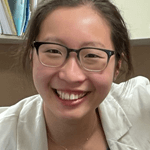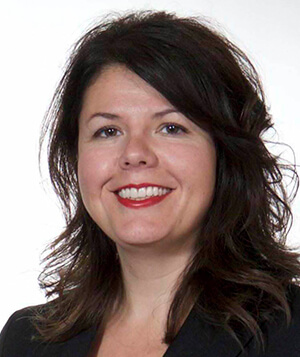 Chief Nursing Officer, Mary Anne Lynch
We would like to welcome Mary Anne Lynch to the role of Chief Nursing Officer and Health Operations Officer, Acute Care and Hospitals for the WRHA.
Mary Anne has been practicing nursing for 30 years in Winnipeg working in roles that include direct care, education and resource as well as management and directorial roles. Most recently, Mary Anne has worked as the Director of Medicine, Patient Access and Transition for the WRHA. She has previous experience as interim Chief Nursing Officer for the WRHA during a term in 2015.
Mary Anne has led many regional initiatives and is committed to improve the care of patients and improving collaboration across the system to enhance care. Mary Anne is excited to be in the role and to be able to support our nursing staff during these challenging times
---
News
Registration Now Open! New Grad Day for Nurses, March 17, 2023
Are you a nurse who graduated within the last 12-18 months? Are you doing your senior practicum?
Don't miss this chance to learn tips, tools and techniques to successfully transition into the workplace during your independent practice.
Ask your manager about attending and join us for this inspiring and informative day.
Managers, supervisors and educators of new nursing grads are also welcome.
POSITION STATEMENT: DEVELOPING NURSES
The position statement articulates organizational direction for nursing development pertaining to mentorship and preceptorship. Most importantly it is a document that set clear expectations for staff in regards to the role of the organization in nursing development. SDOs are a stakeholder in nursing development along with academic institutions and regulatory bodies for nurses. The goal is to create an organizational culture that embraces student learners as everyone plays a role in nursing development.
---
Open Letter to Nurses in the WRHA: Fall 2022
Since starting 18 months ago in the role of Regional Lead, Health Services – Acute Care and Chief Nursing Officer for Winnipeg Health Region, I haven't had as many opportunities as I would have liked to communicate directly with you all. I've addressed you sporadically over the last 18 months collectively during nursing week, as well as meeting some of you in person and virtually through our 24-hour "Ask Me Anything" event in the spring.
---
Critical Care Nursing Orientation Program - Next intake January 9, 2023
If you are looking for a learning opportunity and enjoy working in a dynamic care environment, consider becoming a Critical Care nurse.
Nurses in our Intensive Care Units care for our sickest patients, offering highly specialized treatment and supporting family members during a particularly difficult time.
The Critical Care Nursing Orientation program (CCNOP) offers nurses comprehensive training, so they are fully prepared to work with critically ill patients in an ICU. Additional support is also available to thoroughly integrate CCNOP graduates to the ICU and their new team.
CCNOP graduates have a guaranteed position in one of our intensive care units where you will join a collaborative team of nurses, doctors, pharmacists, respiratory therapists, dieticians, physiotherapists, social workers, and support staff with critical care expertise. Your team will support you every step of the way in your new career.
How it works:
Guaranteed job in Critical Care: You will apply directly to your preferred ICU (at the hospital of your choice) as a nurse trainee and start on the unit upon completion of your training.
Comprehensive Training: This comprehensive orientation program will train and fully prepare you for your new role. You will participate in theory and lab training, with in-unit experience and clinical orientation supported by experienced nurse educators.
Paid Training: You will be paid a full-time salary throughout your comprehensive training.*
Accessible Education: The program blends online and classroom learning followed by hands-on experience through specialized clinical practicum in the unit where you will work upon graduation. Lab and clinical (buddied and specialized) experience are an important part of the CCNOP program.
Requirements
CCNOP Rhythm Course - For cardiac rhythm knowledge and skills
For more information, speak with your manager or your Chief Nursing Officer
https://wrha.mb.ca/critical-care/orientation-program/
*Salary commensurate with the Manitoba Nurses Union (MNU) N2 salary scale.
---
---
Introducing NEW Incentives for Nurses working Full Time or in ICU
Nurses: Our Teams Want You! Join Us and take advantage of the following financial incentives:
ICU Nurses* will receive a one-time payment of up to $3,000
Full time** RN2, RN3 and LPNs will receive an additional $2,000
each year until 2024
ICU Nurses are currently eligible for an additional $6/hr COVID-19 pay
*Please note, the one-time ICU Incentive applies to ICU nurses or General ICU nurses who hold a position in a critical care unit before March 1, 2022. General ICU nurses must complete the CCNOP by December 31, 2022.
**Full time nurses are those who hold a position = 1.0 EFT.
How to apply for an ICU Nurse position
To become an ICU Nurse, you are required to complete the Critical Care Nursing Orientation Program. To begin, apply directly to the facility of your choice for a Critical Care Nurse Trainee position (A minimum of one-year acute care experience working in surgery, medicine, emergency or cardiac care is preferred).

If you have already completed the CCNOP, have ICU training or have worked in critical care in the last five years, please apply for a nurse position (Nurse 2 - Critical Care) at the facility and/or critical care unit of your choice. For more information, visit the CCNOP webpage, speak with your manager or Chief Nursing Officer, or contact the site you wish to work at in the expanding Site Contact Menu below.
How to apply for a General ICU Nurse position
General ICU Nurses provide care for patients in ICU, acting as an extension of the units' critical care nurses. General ICU nurses must complete a two week orientation and are offered ongoing support to succeed in their role.
If you are interested in joining our team, please apply for a General ICU Nurse position at the facility and/or critical care unit of your choice. For more information, visit the CCNOP webpage, speak with your manager or Chief Nursing Officer, or contact the site you wish to work at below.
For opportunities in Winnipeg, visit the Job search page and type in "ICU" in the "Search by Keyword" field. Scroll through the results for the facility/unit and role
that interests you.
Nursing Incentives – Health Careers Manitoba
---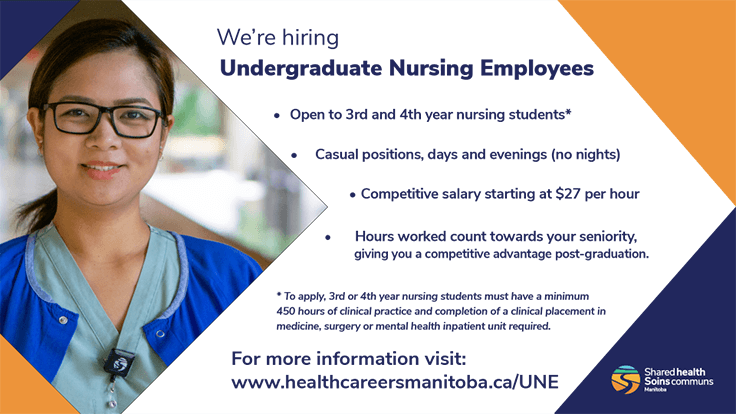 ---
COVID-19 Relief Positions
We know you have all been working hard to support our efforts to combat the presence of COVID-19 in our community but did you know that opportunities exist in a variety of paid roles to provide your support directly to that work?
These paid positions are available immediately for nurses AND NURSING STUDENTS, depending on your year of study, as well as new graduates and retired nurses. While there is an immediate need for additional nursing and health care aide support in Manitoba's personal care homes, opportunities also exist in other areas vital to protecting our community, including testing sites, contact tracing and call centres. For details, click here.