Our Nurses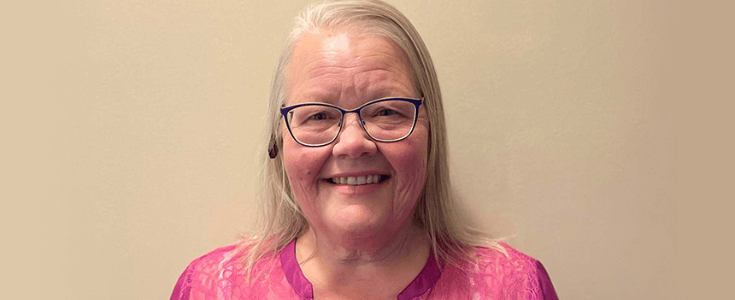 Bernice – WRHA Occupational Health and Disability Case Management
I have been working in Occupational Health in the health-care sector for 20 years and no day is the same and it's never boring. In our role, we work to keep all employees safe by providing vaccines and workplace accident reporting, including the flu shots and preventing accidents by working with management.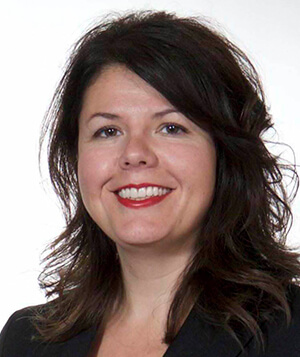 Chief Nursing Officer, Mary Anne Lynch
We would like to welcome Mary Anne Lynch to the role of Chief Nursing Officer and Health Operations Officer, Acute Care and Hospitals for the WRHA.
Mary Anne has been practicing nursing for 30 years in Winnipeg working in roles that include direct care, education and resource as well as management and directorial roles. Most recently, Mary Anne has worked as the Director of Medicine, Patient Access and Transition for the WRHA. She has previous experience as interim Chief Nursing Officer for the WRHA during a term in 2015.
Mary Anne has led many regional initiatives and is committed to improve the care of patients and improving collaboration across the system to enhance care. Mary Anne is excited to be in the role and to be able to support our nursing staff during these challenging times
---
News
COVID-19 Relief Positions
We know you have all been working hard to support our efforts to combat the presence of COVID-19 in our community but did you know that opportunities exist in a variety of paid roles to provide your support directly to that work?
These paid positions are available immediately for nurses AND NURSING STUDENTS, depending on your year of study, as well as new graduates and retired nurses. While there is an immediate need for additional nursing and health care aide support in Manitoba's personal care homes, opportunities also exist in other areas vital to protecting our community, including testing sites, contact tracing and call centres. For details, click here.
---
Professional Registration
It is that time of year again where professional registrations are soon coming due. If you have not yet checked on yours please do so this month.
Registration deadlines are listed below:
---
Critical Care Nursing
If you enjoy working in an intense, fast paced environment and have a minimum of one year acute care experience (such as surgery, medicine emergency or cardiac care), consider becoming a Critical Care nurse – a highly specialized profession caring for our sickest patients.
The Critical Care Nursing Orientation Program (CCNOP) prepares registered nurses through a supportive, blended learning environment to work with critically ill patients in our intensive care units.
You will work with a multidisciplinary and collaborative team of nurses, physicians, pharmacists, respiratory therapist, dieticians, physiotherapists and support staff with critical care expertise who have the complex skills and knowledge needed to provide round-the-clock care to patients with life-threatening illnesses or injuries.
Orientation Program Highlights:
Hired directly into Critical Care: Registered nurses apply directly to their preferred ICU as a Critical Care nurse trainee and receive up to a full-time salary throughout the orientation period.
Course length: The program is 16 weeks.
Comprehensive education delivery: The program is a blended model of online and classroom learning followed by hands-on supported clinical experience in the unit of hire. Lab and clinical (buddied and specialized) is part of this comprehensive program.
For more information visit https://wrha.mb.ca/critical-care/orientation-program/
Requirements
Rhythm Analysis Course (For more information or to register, contact the program Administrative Assistance at 204-787-4988.)