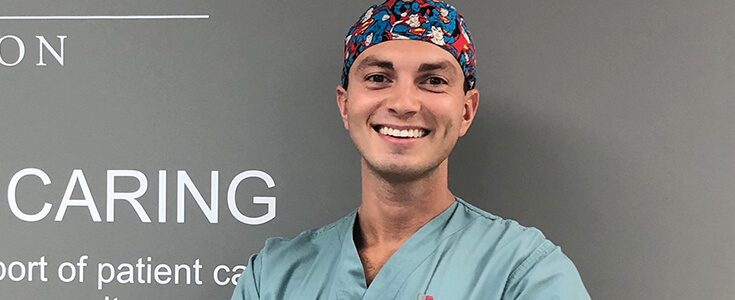 Braden – Grace Hospital Perioperative Nurse
Perioperative nursing is a specialty area where I am privileged to work closely with a strong team of surgeons, anesthesiologists, respiratory therapists, and other specialties. This gives me an opportunity to learn continuously from different disciplines. I may be scrubbed in assisting surgeons, or circulating in the theatre looking after the needs of my team. Regardless, operating room nursing provides enough routine to allow you to become an expert at your job, yet every day can also be an opportunity to experience something new and exciting in the world of health care.
From the moment I meet the patient until I hand off care to the post-operative team, my focus is on helping the patient feel at ease and to ensure they are well looked after. Whether it's being a part of a surgery that is life-saving, or life-changing, I know my work makes a difference. My goal is to make the surgical experience a positive one.