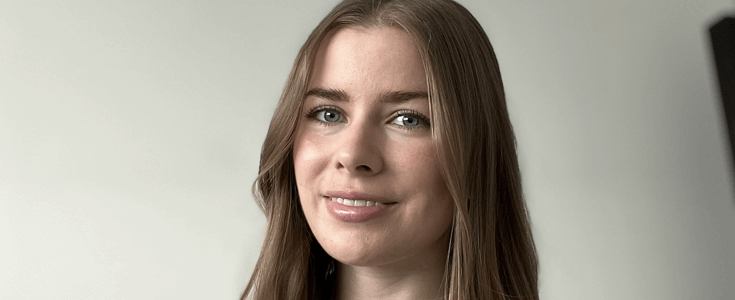 Kayla Vanderwees, RN BN
Palliative Care, Riverview Health Centre
Working on a palliative care unit is challenging in the best of times, but helping patients to manage their end-of-life symptoms and supporting families through these difficult times is where I found my passion in nursing. Many are surprised by the active approach that palliative care requires, where my team and I are regularly running infusions of narcotics or blood products, maintaining pleural effusion or biliary drains, and maintaining malignant wounds. By working in this specialty, I've truly refined my perspective on providing care in a way that promotes comfort and adds quality to a person's final days.
I feel lucky to be able to work on the palliative care unit at Riverview Health Centre. The unit has a strong sense of teamwork and supporting each other when dealing with stressful situations, which in the midst of COVID times has proven to be invaluable. We give a lot of ourselves to care for patients at end-of-life, but having a team that supports each other is what keeps me going so I can give the best of myself each day.
Personally, I've been grateful to grow as a nurse through opportunities to develop and present educational material to peers, precept senior practicum students, and be involved with annual renewal of infusion pump return-demonstrations. I continue to look forward to developing in my nursing career in the palliative specialty in the future!