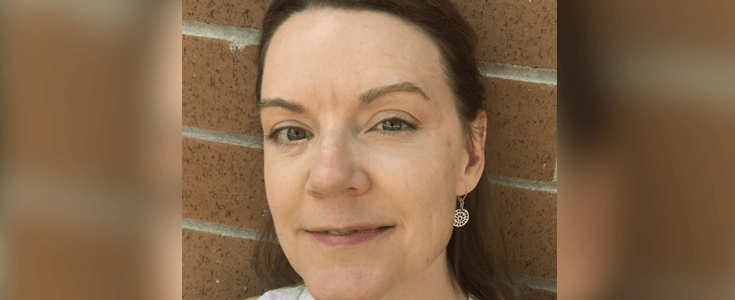 Monique Peel
Primary Care Nurse and Diabetes Educator, Kildonan Medical Centre
"Be kind, be useful, be fearless." These words were frequently said by Barak Obama and are a good mantra for politics, life, or nursing!
My name is Monique Peel. I am a primary care nurse and diabetes educator at Kildonan Medical Centre. I give vaccinations, assess wounds, give results, triage phone calls, and adjust insulin. More importantly, I empathize, customize information, and engender motivation. On a typical day, our clinic has 10 staff and 10 student learners – mostly from the University of Manitoba. When learners are present all the time, there is always a motivation for finding current information, being curious, and evaluating my practice.
"Monique has demonstrated resilience and professionalism and leadership to others by sharing her story and building morale. Her experience has enhanced patient care by bringing different perspectives to the teams that she works with and also the patients she interacts with in primary care. I would like to thank her for forging a path of resiliency for the team and the profession of nursing."

– Shauna Boitson, Chief Nursing Officer, Seven Oaks General Hospital
Working with patients is extraordinarily interesting for me. Nursing allows us to interact with people in a very unique, personal, impactful, and principled way. I always feel honoured by the vulnerability that people share with their nurses.
During the past couple of years of COVID, I decided to volunteer to go work as a nurse extender in MICU at Health Science Centre. It was daunting as I had not worked as an ICU nurse for many (many) years, but I wanted to be useful to fellow nurses who were carrying an extremely heavy load. It was a tough decision as I have to be careful to manage my own personal health within my limits. Listening carefully to my own body and being wise about how hard I can push was key.