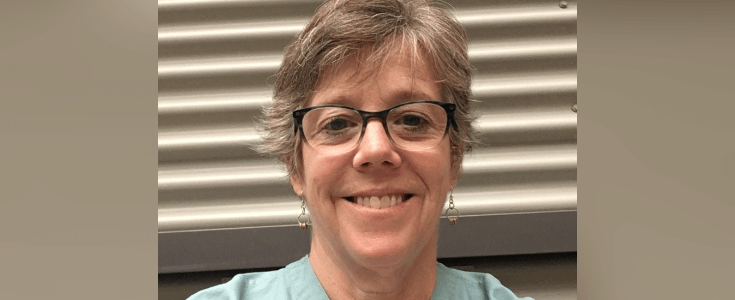 Pam Poulter Friesen, RN
Recovery Room Nurse, RN
As a Recovery Room Nurse working out of Pan Am Clinic for the past 15 years, I have put my expertise to work for patients recovering after surgery.
For the better part of the past nine months, however, it has been my privilege to have been redeployed to the medical intensive care unit (MICU) at Health Sciences Centre Winnipeg, working alongside some truly fantastic nurses and allied health workers. Together, we have cared for very sick and recently-recovered patients. In the process, we have found common ground, human connection and, often, laughter. What a gift it has been to see some patients recover from COVID-19 and leave the ICU.
I am thankful for the opportunity this late in my career to renew my love for critical care and to feel valued and appreciated as a member of the MICU team. I am also thankful for the many highly-skilled professionals who have worked alongside me, both at Pan Am and HSC.